Days Listed: 210 days
194 Views
Bienvenue and welcome to the American School of Paris.
International, Innovative, Inspiring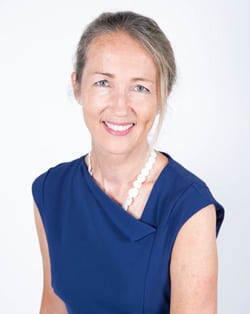 With students representing more than 50 nationalities, our community is united by a passion for learning and unleashing the incredible potential of young people in and out of the classroom.
Whether they are recording marine life in Saint–Malo, printing their 3D designs in the Innovation Center, or following Monet's footsteps by painting in the gardens of Giverny, our students are immersed in an enriching program that challenges them to discover their passions and achieve highly. All the while they are making lifelong friends from all over the world. Our contemporary curriculum develops the skills and mindset necessary to develop truly global citizens who are confident to lead, prepared to challenge the status quo, empowered to take responsibility for their own learning, and inspired to make a difference in the world.
ASP's expansive green campus alongside the Parc de Saint-Cloud provides a secure and serene environment for learning and the development of healthy minds and bodies. Touring our facilities, you will see collaborative, small-group learning spaces, tech hubs, the arts center, open-air sports fields, a new early childhood play area, and more. Most of all you will see the joyful smiles and enthusiasm of students who love learning and are happy to be here.
Please browse through our site to learn more, and contact us for an admissions visit. We look forward to welcoming you, in-person, to the American School of Paris.
Kind Regards,
Jane Thompson 
Head of School
head@asparis.fr
MISSION AND BELIEFS
OUR MISSION: The American School of Paris is a vibrant, international, family-oriented community. Our mission is to inspire and prepare every student to achieve personal and academic excellence as an engaged global citizen by providing a challenging, innovative program within a compassionate environment.
Our Beliefs
We Believe That:
Every person has equal worth.
Honesty and integrity are central to all we do.
Individuals are responsible for their choices and actions.
We best meet the needs of learners when we understand them as individuals.
Through hard work and determination individuals can achieve their potential.
Every member of a community has the responsibility to contribute to the greater good.
Seeking to understand diverse cultures, ideas and practices enriches a community.
A culture of high expectations and striving for excellence leads to higher achievement.
Learning is a continuous lifelong endeavor.
Great schools nurture passion, curiosity, creativity, self-expression and joy.
Going beyond the familiar and taking risks stimulate growth, innovation and self-discovery.
In a rapidly changing world, achieving excellence demands commitment to continuous improvement.
Everyone shares responsibility for our global community and environment.


CONTACT & DIRECTIONS

For Admissions inquiries please see the Admissions section of the website or contact admissions@asparis.fr

American School of Paris

41 rue Pasteur

92210 Saint-Cloud
Tel: +33 (0)1 41 12 82 82
Fax: +33 (0)1 46 02 23 90

ASP has a wealth of resources on one 4-hectare campus within easy reach of Paris' city center. We look forward to welcoming you. You will find directions as to how to find us below.If you would like to make an appointment to tour the school, please contact our Admissions team.
Video
Rating & Reviews
Opening Hours
Monday

09:00 AM - 18:00 PM

Tuesday

09:00 AM - 18:00 PM

Wednesday

09:00 AM - 18:00 PM

Thursday

09:00 AM - 18:00 PM

Friday

09:00 AM - 18:00 PM

Saturday

Closed

Sunday

Closed
Contact Form
Listings Nearby
Looking for something different? Check these nearby listings.